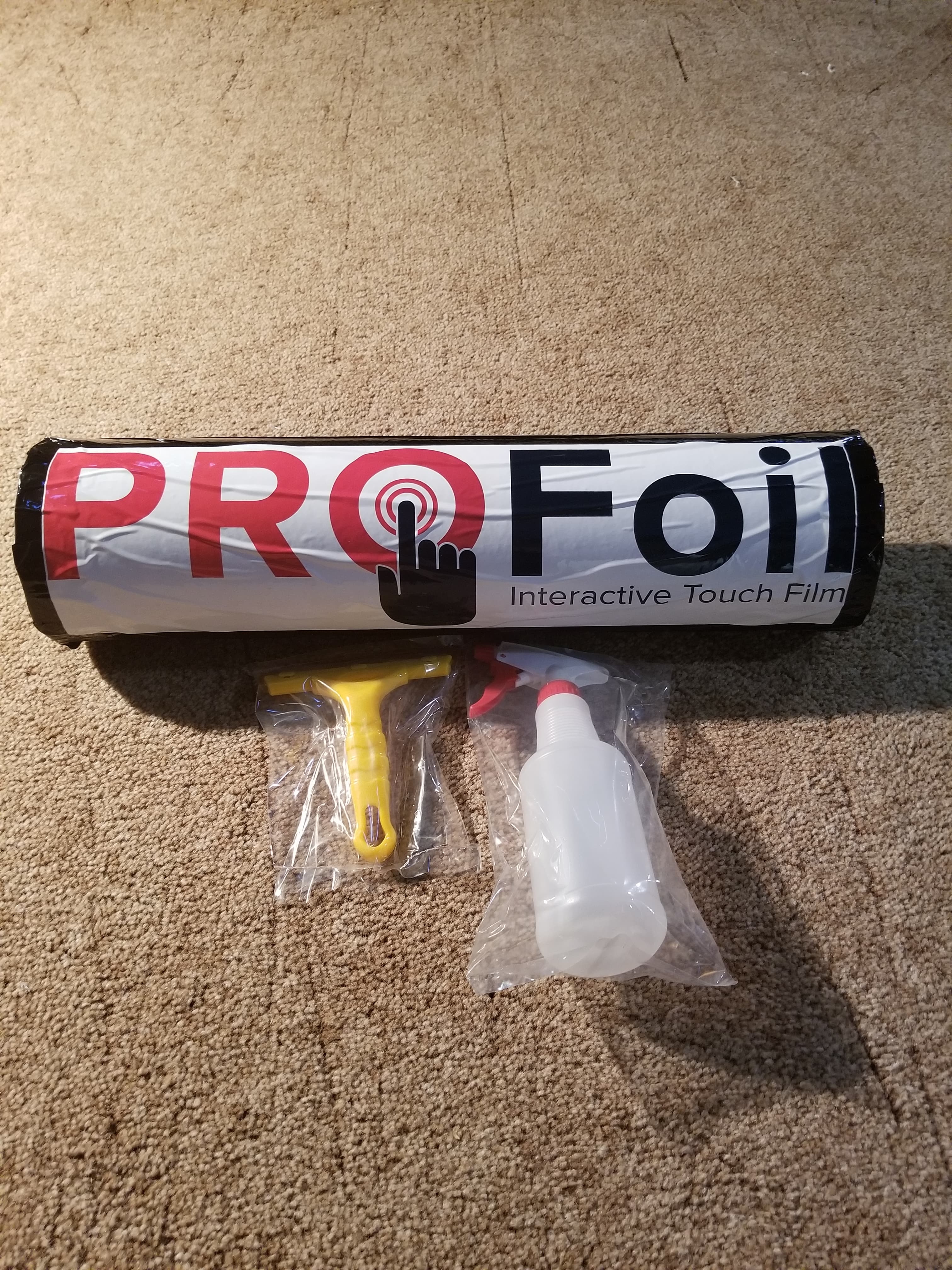 Another touch foil order is on its way over to Southfield, MI 48034! A recent customer on our sister site, PROFoils.com, purchased a 17″ touch foil sample and professional application kit. These products are a great way to test out a PROFoil with your display project in an affordable way.
Interactive PROFoils are designed to accommodate between 2 and 40 simultaneous touches at the same time. Each touchfoil applies directly to a glass or acrylic surface, and allows you to interact with the display using basic gestures like pinching, dragging, zooming, and others. With up to 40 simultaneous touches, you and a group of friends or coworkers can interact at the same time without disrupting each other. PROFoils are extremely accurate and use the most advanced touchfoil technology available.
To learn more about PROFoil touch technology, give us a call at 1-888-681-5880.